Hey there!
Welcome to GYMNISTA ™, a fitness and healthy lifestyle source where busy women, like you, can find workouts and tips to live your happiest, healthiest life.
We don't do fad diets or workout for "thigh gaps" over here at GYMNISTA™ cause food is bae, and thick thighs save lives.
But…if you want to learn how to incorporate more fitness and veggies into your busy life, while still maintaining your curves and enjoying a good mimosa, stick around.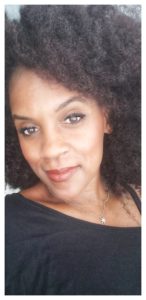 I'm Sha, founder and resident hard task master here at GYMNISTA™. I've been coaching clients toward strong and sexy for over 10 years, and I've had a B.S. in Exercise Science for longer than that. I've held certifications from; ACSM, AFAA, Yoga Alliance, Fittour, and SCW, and have taught; barre, pilates, HIIT, step, cardio dance, and yoga.
Fitness is not just a career for me, it's a lifestyle.
When I was younger I had hours to spend in the gym, and meal prep and track calories. But with a new baby, a job, navigating traffic, and life in general, ain't nobody got time for that!
I know how hard it is to make time for fitness, to drink more water, meditate, take care of your family, and yourself, all while trying to be fabulous.
I've realized that I can't do it all. And I'm okay with that. Also, some days will be better than others, and that's life.
What I've learned, is that when I focus on moving my body, getting centered and eating well, because it makes me feel my best, not because I want to squeeze into a certain size dress, that I feel healthy, strong, and my best self. And isn't that what matters?
Your body and mind do amazing things for you daily. Let's return the favor by giving them what they crave; stillness, movement and good fuel.
Disclaimer: Although I do have a B.S. in Exercise Science, years of experience, and stand firmly behind the effectiveness of the workouts I post, when you follow them at home, the gym, outdoors, etc., you do so at your own risk. I am not responsible for any injuries or accidents incurred. Also, please consult with your doctor before beginning this or any exercise program.